Cassie
Newbourne Seagull in the Sky (Cassie)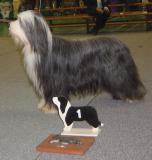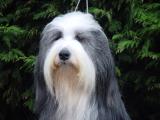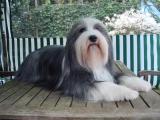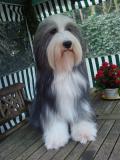 Our Cassie is the oldest bitch at home. (born: 14-2-'00), she has been placed several times, and did very well in competitions for young dogs all breeds.
You can click here for her pedigree.
Cassie is moved to the Visser family in Zwijndrecht, and she's treated like a princess there.
Cassie's best results:
- 1E OKT Dutch club show of the NBCC 2002
- 1E OKT + BOS Kaatsheuvel 2003